I absolutely love reptiles. When my husband Thomas and I moved out of the basement apartment we were renting and into our own home where we could finally have pets, the first pet we adopted was a ball python.
We took her from her previous owner, who could no longer keep her, and gave her the name Havana. She was quite a cool pet to have, and I never regret the experience, though sadly we had to re-home her a couple years after we took her in.
Here's a picture of Havana –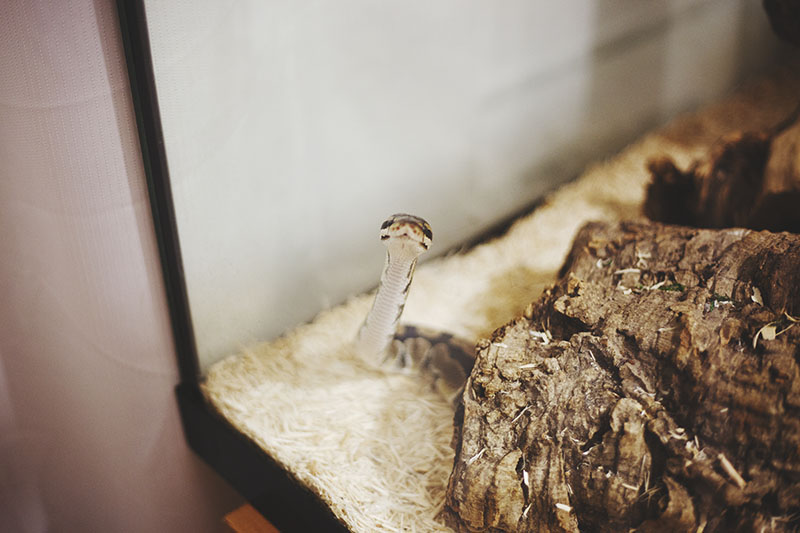 We had to re-home Havana because we were planning a cross-contiental move to the UK from Canada, and it would be way too complicated to have taken her to the UK with us.
We did take our cat on that trip (a neighbourhood stray/feral cat named Avery who we 100% fell in love with), and he made the trip with us again when we moved from the UK to Portugal.
I've always had it in the back of my mind that, once we finally moved into our forever-home, we'd probably get another type of pet. And when I imagined what pet I'd get, some type of lizard would always be in the first spot on my list (a hedgehog was probably second; they're so stinkin' cute!).
I've loved the idea of having a bearded dragon since we took in our ball python and started exploring the world of reptiles. And geckos I've loved ever-so-much since I was a child, though I'm obsessed with lizards in general if I'm honest. They've always been ridiculously endearing to me.
Now that I live in Portugal, I see lizards quite often in nature, hanging out on walkways, then scurrying about to escape us when we pass. Every time I spot one outdoors, I point it out to Thomas, if it hasn't darted away too quickly for him to catch a glimpse.
One lizard even made it's way into my house! A very small one that's featured in the photographs in this post.
It was so sweet, and luckily, small enough to fit into a cup. So I trapped it, slid a piece of paper beneath it, then lifted it out and took it to a safe space in our backyard, freeing it on a wall where I'd frequently seen other lizards before. The same way some people catch spiders to move them out of their houses via Cup & Paper Express.
Needless to say – if you combine my massive love of puns with my love of lizards – puns about lizards, totally up my alley.
I honestly couldn't find a whole lot of lizard puns that are one liners you could put on cards, hats, mugs, t-shirts and other novelty items, but I did find a lot of witty puns that make for oh-so-cute jokes! So the majority of this article's going to include those.
Let me know if you can think up any more in the comments section down below!
Lizard Puns & Punny Jokes About Lizards
Short Lizard Pun One-Liners
Iguana be your valentine.
Iguana wish you a Merry Christmas.
You're one in a chameleon.
You're so funny, quite the chameleon!
Right from the gecko.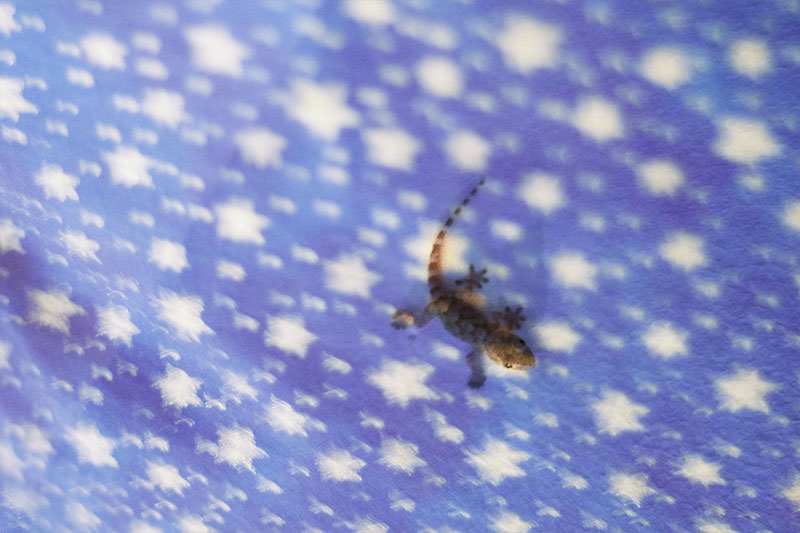 Lizard Pun Jokes
I heard Congress was overrun with tiny lizards last week. Turned out it was Fake Newts.
One time I noticed a lizard stealing a meal from a very hungry frog. I thought to myself, "What a cold blooded thing to do!"
My friends son asked me if I know how to speak lizard I told him "I don't. But I-guana learn someday."
Lizards are particularly responsive to the sedative effects of chamomileon tea.
I saw a video of a lizard losing its tail. It was de-tailed.
Two reptiles were out in the winter cold looking for dinner, one said to the other, it's snow fun being stuck in this b-lizard.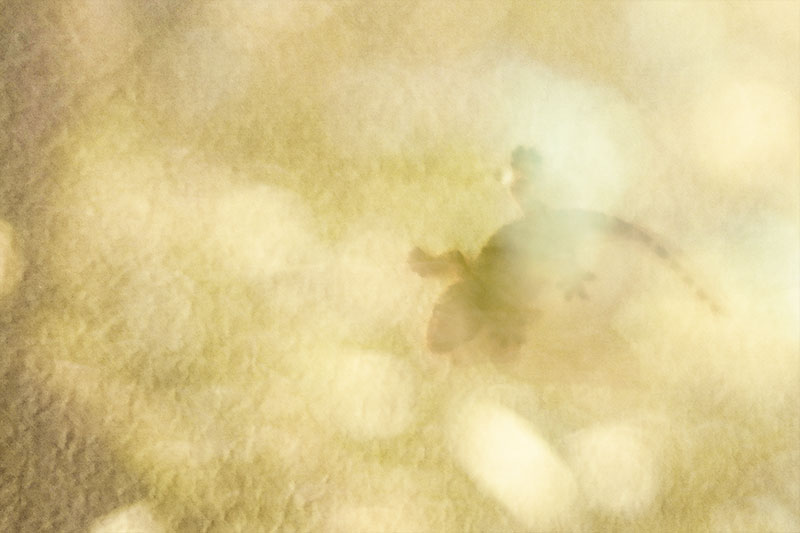 Funny Question & Answer Lizard Pun Jokes
What kind of flooring do lizards use? Reptiles!
Why did the lizard go on a diet? He weighed too much for his scales!
Where does a lizard go when it loses its tail? A re-tail store.
What do you call a respectable color changing lizard? A stand-up chameleon.
How do you turn a snake into a legless lizard? Give it an anti-hiss-tamine.
Who keeps the Lizard's Prep School corridors safe? A hall monitor.
Did you hear about the chameleon who couldn't change color? He had a reptile dysfunction!
What's the name of the lizard J-pop band? The Kimono Dragons.
What's a reptile's least favourite type of weather? A b-lizard.
Who keeps taps on the winter weather forecasts in the reptile kingdom? A b-lizard monitor.
There are 4 lizards chilling in the ceiling, one of them did a back flip. How many are left in the ceiling? None. The rest clapped and cheered.
Why did the lizard cross the road? To see his flat mate.
What's it called when a lizard commits murder? Killing in cold blood.
What do you call a lizard who solves crimes? An investi-gator.
What did the excited lizard say when he got off the ride? "Iguana do that again!"
What do you call a stoned lizard? A mar-iguana.
Why did Larry the lizard leave his lover longing? He had a reptile dysfunction.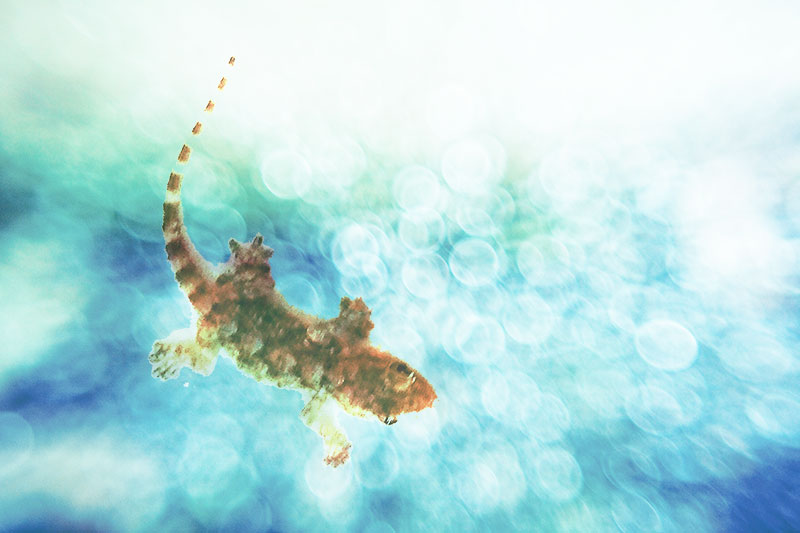 Your Thoughts on Lizard Puns?
What are your favourite lizard puns & lizard themed jokes?
Can you think up any more lizard puns? Any more lizard jokes you've heard or have come up with yourself?
Would love to hear your thoughts in the comments below!